A Space Just For You
Own your salon and be your own boss in our beautiful, new space
The word  "select" has two important definitions as it relates to our Salon Suites. First the word "select" means to make a choice. Each of our salon  professionals have the opportunity to select and personalize their own suite. Also the word "select" can be used to describe something of special value or excellence. At Salon Select Suites, we have committed to building out our establishments sparing no expense and offering our partners a commitment to an excellent experience. Our suites are larger and more spacious than the competition, in fact most of our single suites are large enough for 2 stylists. We  strive to only select excellent partners to represent our establishments. But remember it's not just us making a choice, you are also, so just don't pick any salon suite to start your business. Select the best!
Each suite comes equipped with a shampoo sink, mirror, counter and cabinetry. You are free to design your space and make it as unique as possible. The sky is the limit. Not sure what to do?, Then we can help design the look for you, and give you access to our vendors.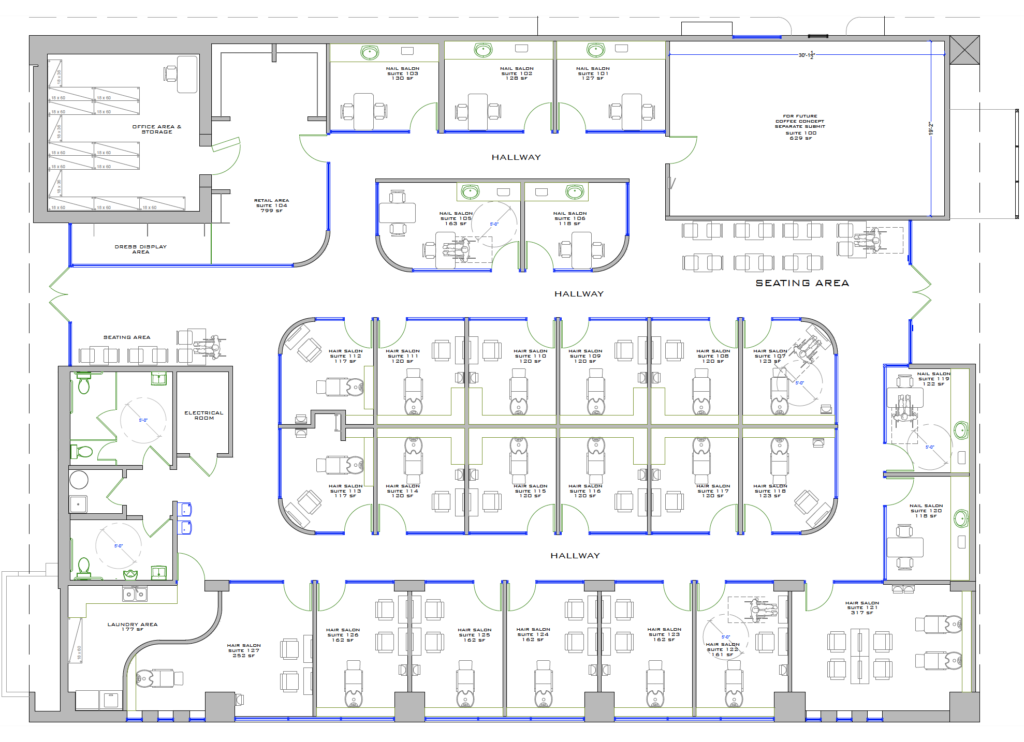 Take The First Step and message us
If you have questions or want to apply for a space, take the first step by filling out the form below!
We acknowledge that all people are free to make choices, and when given the opportunity they will select the best choice for them. Our mission is to license the best salon suites and provide our partners with the proper resources to help grow their business.